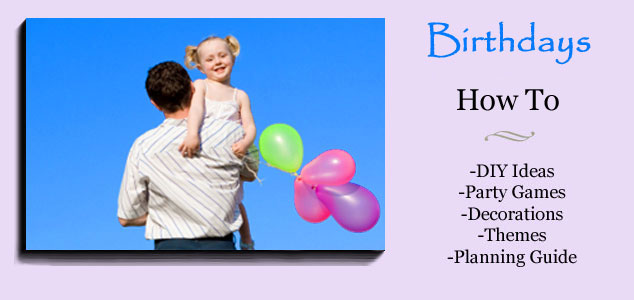 Birthday Decorations
Birthday
Fun Birthday Ideas
Birthday Parties can be as simple or elaborate as you want; they just need
to be fun.  Fun birthday ideas can range from a family outing to a friends
and family get-together with lots of decorations, games, food and drink. 
Do you need to know how to make party hats, table centerpieces, balloon decorations
or a Piñata; if so, you have come to the right place.  Fun birthday ideas usually
just mean bringing the right pieces together.
Birthday Parties for children are becoming more elaborate every year.  Elaborate
does not have to mean expensive.  There are fun birthday ideas for small budgets;
you just need to know how to do things yourself.