Anniversary Flowers by Year
Wedding anniversary flowers can be any flower or flower arrangement that she likes the most for that special occasion. The anniversary flowers by year can be interesting as shown by the list below but if that special person does not like
daffodils or hollyhocks, get something else. The most popular flower, especially for an anniversary, is the rose.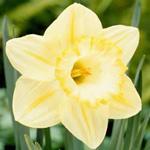 Roses are considered to be an expression of love and commitment. Anniversary Flowers
symbolize the romance in your relationship. The rose is the 15th wedding anniversary
flower while the violet is the 50th wedding anniversary flower. The 50th wedding anniversary flower arrangements probably will not use violets.
The common flower
varieties can be found at your local florist in a variety of beautiful
arrangements. Flower arrangements can be fresh cut flowers
or planted in a decorative vase.
During the Victorian era, the rose had deeper meanings and was used to delivery messages of love. The meaning of a rose was dependent upon the color and the number. Also if the rose was in full bloom or a rosebud, could make a difference. The meaning of the number of roses has been connected to the Bible or passed along with
history.
The single rose, of any color, shows utmost devotion. Two roses, especially if red, speak of two people who are deeply in love. Three roses stand for "I Love You".
Six roses speak of the need to be loved and cherished. Thirteen roses are from a secret admirer.
Twenty-four roses stand for the twenty-four hours of the day that he is
thinking of her.
Three dozen roses show a great romantic attachment. Fifty roses signify a love that has ripened
well and never regretted. A hundred roses signify a happy union of two loving
souls till death.
Traditional meaning of a rose color
· Red – Love, beauty, courage, respect, passion
· Red (Single) – I love you
· Dark Red – Unconscious beauty
· Deep Burgundy – Unconscious beauty
· White – Bridal, happy love
· Pink – Appreciation, thank you
· Dark Pink – Appreciation, thank you
· Light Pink – Admiration, sympathy, joy
· Yellow – Joy, friendship, remember me
· Orange – Desire, enthusiasm
· Red and White (together) - Unity
· Red and Yellow – Joy, happy
· Peach– Appreciation, gratitude
· Pale Peach - Modesty
· Coral - Desire
· Lavender – Love, enchantment
· Black – Death, farewell
· Blue – The impossible
· Red Rosebud – Purity
Flowers by Anniversary
1st Wedding Anniversary Flowers - Pansy
2nd Wedding Anniversary Flowers - Cosmos
3rd Wedding Anniversary Flowers - Fuchsia
4th Wedding Anniversary Flowers - Geranium
5th Wedding Anniversary Flowers - Daisy
6th Wedding Anniversary Flowers - Calla Lily
7th Wedding Anniversary Flowers - Jack-in-the-Pulpit
8th Wedding Anniversary Flowers - Clematis
9th Wedding Anniversary Flowers - Poppy
10th Wedding Anniversary Flowers - Daffodil
11th Wedding Anniversary Flowers - Morning Glory
12th Wedding Anniversary Flowers - Peony
13th Wedding Anniversary Flowers - Hollyhock
14th Wedding Anniversary Flowers - Dahlia
15th Wedding Anniversary Flowers - Rose
20th Wedding Anniversary Flowers - Day Lily
25th Wedding Anniversary Flowers - Iris
28th Wedding Anniversary Flowers - Orchid
30th Wedding Anniversary Flowers - Sweet Pea
40th Wedding Anniversary Flowers - Nasturtium
50th Wedding Anniversary Flowers - Violet
Other related articles: Fresh Cut Flowers Floral Arrangements