Wishing Well Craft Project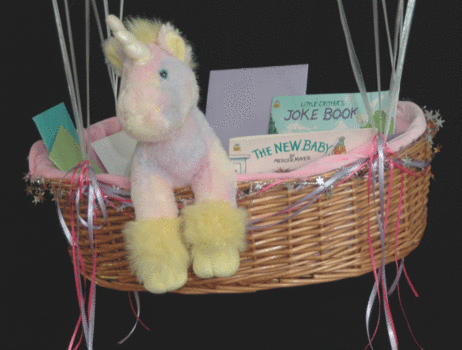 Wishing wells can serve a few different purposes. First, they make a great decoration. Second, they collect different items for your event. You see them most commonly at weddings at the gift table, to hold the cards. I have also seen them at baby showers to collect baby books. You could use them at almost any event.
When using them for purposes beyond cards, you will need to let your guests know about the wishing well on your invitation. For example, on a baby shower invitation you might write: Bring your favorite children's book to add to our wishing well, we can all help start a great collection for the new little one.
I have also seen wishing wells at adult Birthday parties, to collect donations for a local charity. Some would rather have their guests bring a canned good or a donation to help their community instead of receive gifts.
You can make your wishing well out of a simple basket, boxes or you can make a mini hot air balloon out of a bucket or basket and Large Balloon for your wishing well. Be creative and put your own touches into it.