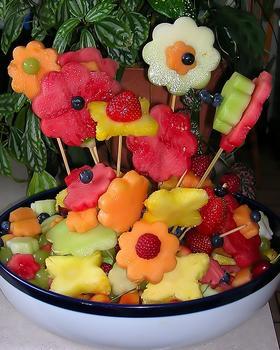 Fun Party Fruit Decorations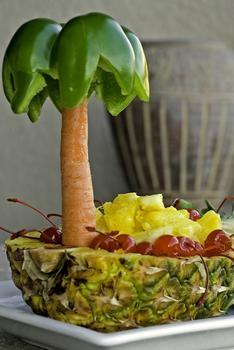 Add a little more fun to your next party, by creating an editable centerpiece. There are so many things you can carve fruit into, from a baby carriage to a bouquet of flowers. You don't need any special tools or great talent, just a little imagination.
You should be able to find most of the tools you'll need already in your kitchen. Some helpful tools would be: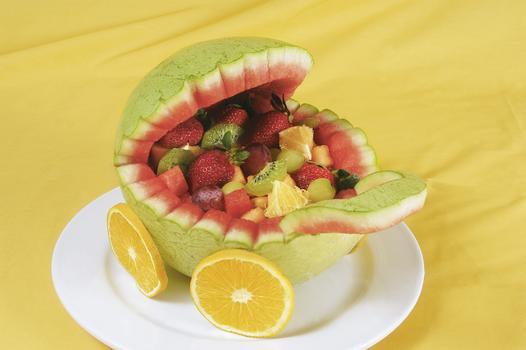 Cookie Cutters - If you want to add some fun shapes to your design.
Writing Utensil - It is often easier if you make some outlines of where you would like to cut.
Knifes - Having a few different sizes of knifes will help.
Melon Baler - This will help you clean out your fruit and get a more enjoyable look to your masterpiece.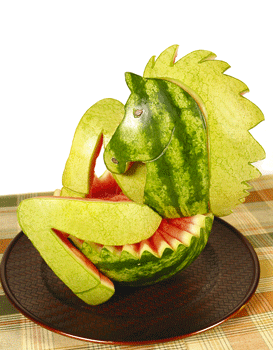 Toothpicks - Toothpicks will come in handy if you are looking to help hold different things together.
Kebab Sticks - They are used most when creating flowers.
Vegetable peeler - This will help shape and smooth out different areas.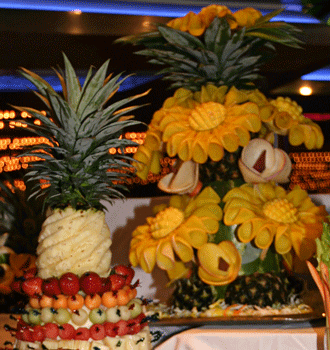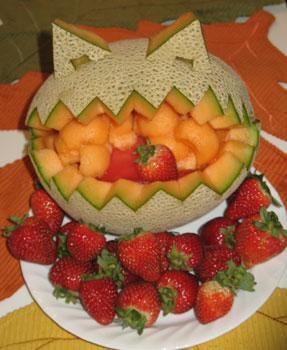 Additional Ideas and Tips
Use a towel underneath your fruit when cutting; this will be helpful to soak up the juice.
Use more than one kind of fruit to add color.
Use a large metal spoon to help smooth out all the bumps.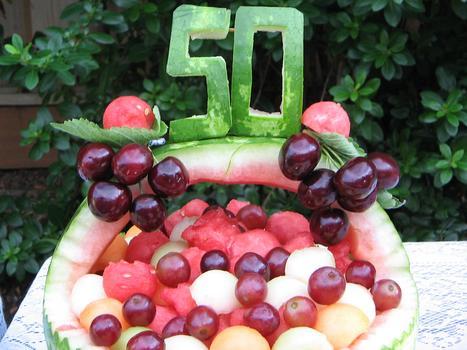 when you're done scooping out all your fruit.
Drizzling chocolate over strawberries or other fruit can help enhance the taste and look to your creation
You do not need to just stick with fruit; vegetables also make great for carving.
We would love to add your creations and ideas to our site!